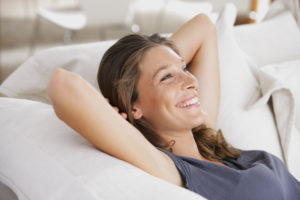 "I wish we had done this so much earlier" said CFO of one of my clients to me the other day.
It took her a while to understand that RPA (Robotic Process Automation) so often adopted by large enterprises is now easily accessible to SMEs.
We first started talking about her online retail business plans and challenges 7 months ago. She had a fantastic team motivated to help her grow the business. However, some of her hardworking staff were caught up in repetitive manual work and frustrated they could not dedicate more time to looking after customers.
As we sit together today, after implementing RPA, her staff are happy – repetitive work is performed by software-robots with higher accuracy, at a lower cost, freeing their time to focus on much more interesting work – bringing desirable products to customers. Newly sourced products are now displayed online faster, shortening selling lead times and increasing the product portfolio – revenues have gone up. The client is tracking ROI on this project, and although it is still early days (2 months into automating the first 4 processes), the initial investment is more than justified by the increased revenue and customer satisfaction levels.
So, how does the process of implementing RPA look like for SME clients we work with?
Firstly, we setup a free consultation session to assess how RPA technology can help your business. We have plenty experience and will help you to understand the impacts and expected benefits.
Secondly, we help you select and automate one to three processes that represent a low investment with a high ROI and make a great case for automation. This has several advantages: as the business and IT get familiar with the technology they will actively come up with additional ideas to deploy robots to their advantage. Also, with automation in place, the organisation starts to think differently – it will progressively change and standardise the processes to make them automatable. An absolute must for businesses striving to be competitive in the future.
Finally, we help you scale-up and adjust your operating model – free your workforce to focus on what really matters – satisfying customers and growing your business.
If you are interested to hear more please contact us using the Request Callback form at the top right of this page or send us an email to peter.ilgo@automationcoe.eu.